Smarter Marketing. Better Results.
Power your marketing and sales success with
Pardot marketing automation!
We've got everything you need.
Introducing Pardot + Salesforce1
Salesforce1 is the fastest way to connect everything, everywhere. Find out how Pardot integrates with this next-generation customer platform, from synced lead records and activities to social information and more — all while you're on the go!
Calculate Your ROI
Want to see what your return on investment might look like with marketing automation? Use our ROI Calculator to generate a custom report that's tailored to you and your company, and see what results you can expect to see with marketing automation.
Lead Management Visionary
In the Gartner Magic Quadrant for CRM Lead Management, ExactTarget's Pardot was positioned as Visionary. In this report, we believe you will learn how ExactTarget's Pardot offers articulated vision for marketing automation and lead management and has shown its ability to execute on plan.
Our clients dig Pardot, and we think you will, too.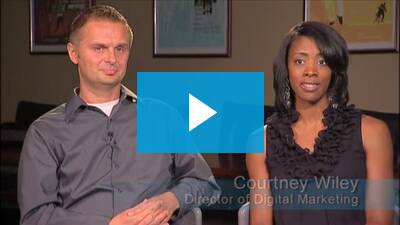 "I've actually used various marketing automation systems in the past and I have to tell you that Pardot is by far the simplest. With the training online and the great customer service, it's been very easy to go in and create multiple landing pages, score leads, report, and pull very valuable data out of the system. Pardot's a great automation tool."
Courtney Wiley, VP of Marketing at INgage Networks
@pardot — Every day there's renewed confirmation that next to our own internal support team, your customer support is the very best. — GoAnywhere (@GoAnywhereMFT) January 28, 2013
@AdamBlitzer @Pardot has changed the way we work. When you trust the infrastructure, you turn from an Excel-wrangler to an actual marketer

— Alex McLennan (@alexpmclennan) December 3, 2013