Meet
Smarter Marketing. Better Results.
Power your marketing and sales success
with Pardot marketing automation.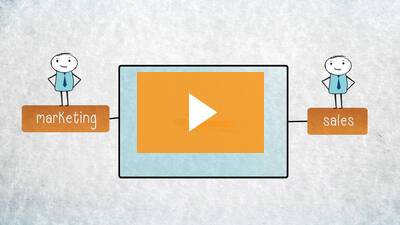 New to marketing automation?
Watch our short video to get the secret to creating marketing campaigns that result in sky high ROI, and learn how you can ensure that sales and marketing are always working for the same team.
B2B Inspiration Tour
Pardot is hitting the road! Don't miss your chance to get some rapid-fire B2B inspiration at one of these free events, which will feature industry analysts and thought leaders, networking opportunities, and more. Join us to find out what your marketing might be missing.
Lead Management Visionary
In the Gartner Magic Quadrant for CRM Lead Management, ExactTarget's Pardot was positioned as Visionary. In this report, we believe you will learn how ExactTarget's Pardot offers articulated vision for marketing automation and lead management and has shown its ability to execute on plan.
Smarter Marketing. Better Results.
Take your marketing department from cost center to revenue driver with Pardot's sophisticated yet simple marketing automation platform. When you're challenged to create data-driven campaigns, we'll help you get real results—fast. Backed by digital marketing leader, ExactTarget, Pardot is the power behind successful B2B organizations of all sizes. With Pardot, creating inspired marketing campaigns is easy. Our snazzy, intuitive user interface guides you through setting up emails, landing pages, and more with just a few clicks through our wizards. You'll find you can breeze through campaign creation with tools like drag-and-drop lead nurturing and form builders, a straightforward business rule creator, and one-click integration with some of your favorite marketing platforms.
We've got everything you need.
Our clients dig Pardot, and we think you will, too.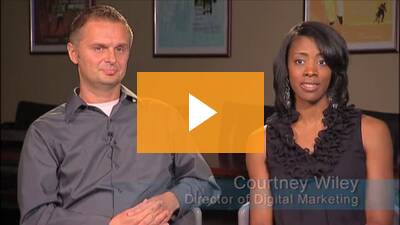 "I've actually used various marketing automation systems in the past and I have to tell you that Pardot is by far the simplest. With the training online and the great customer service, it's been very easy to go in and create multiple landing pages, score leads, report, and pull very valuable data out of the system. Pardot's a great automation tool."
Courtney Wiley, VP of Marketing at INgage Networks
@pardot — Every day there's renewed confirmation that next to our own internal support team, your customer support is the very best. — GoAnywhere (@GoAnywhereMFT) January 28, 2013
Unbelievably easy to set up our new drip campaigns and marketing automation system.Thanks @pardot , really great platform.

— Joe Fusaro (@JoeFusaro) September 26, 2012