Smarter Marketing. Better Results.
Power your marketing and sales success with
Pardot marketing automation!
We've got everything you need.
Introducing Pardot + Salesforce1
Salesforce1 is the fastest way to connect everything, everywhere. Find out how Pardot integrates with this next-generation customer platform, from synced lead records and activities to social information and more — all while you're on the go!
The Complete Guide to Lead Nurturing
With the ability to drive revenue from a database of leads that you've already created, lead nurturing has the potential to transform the way you do business. Take a look at our Complete Guide to Lead Nurturing for more information on how it works, the benefits of nurturing, and an in-depth look at lead nurturing best practices.
Salesforce Pardot a leader in Lead-To-Revenue Management for Large Enterprises
Learn more about why Salesforce Pardot received a "Leader" title in "The Forrester Wave™: Lead-To-Revenue Management Platform Vendors, Q1 2014
Our clients dig Pardot, and we think you will, too.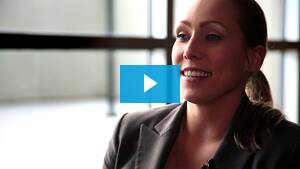 "Pardot gives us the tools to be able to reach a lot of people in the community, and not just in our city or our state, but across the country and internationally in ways that we couldn't with the team that we have…I love the team. I can't speak highly enough of a team that actually cares about their client base, and it's that kind of responsiveness and caring nature of the Pardot team — you can't sell that. You can't package that."
Morgan Griffith, Interactive Marketing Manager
@Pardot I just had the best customer service experience ever! Pat yourselves on the back.

— Jake Huhn (@JakeHuhn) February 7, 2014
@AdamBlitzer @Pardot has changed the way we work. When you trust the infrastructure, you turn from an Excel-wrangler to an actual marketer

— Alex McLennan (@alexpmclennan) December 3, 2013