Accelerate pipeline and drive sales.
Power your B2B marketing and sales success with Pardot marketing automation!
Featured Resources

New to Marketing Automation?
Learn everything you need to know about Pardot!

Drive and Deliver Quality Leads with Pardot B2B Marketing Automation
September 9, 2:00p.m. EDT

Marketing Automation & Your CRM: The Dynamic Duo
A Pardot White Paper
We've got everything you need.
Our clients dig Pardot, and we think you will, too.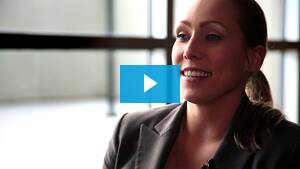 "Pardot gives us the tools to be able to reach a lot of people in the community, and not just in our city or our state, but across the country and internationally in ways that we couldn't with the team that we have…I love the team. I can't speak highly enough of a team that actually cares about their client base, and it's that kind of responsiveness and caring nature of the Pardot team — you can't sell that. You can't package that."
Morgan Griffith, Interactive Marketing Manager
@Pardot I just had the best customer service experience ever! Pat yourselves on the back.

— Jake Huhn (@JakeHuhn) February 7, 2014
@AdamBlitzer @Pardot has changed the way we work. When you trust the infrastructure, you turn from an Excel-wrangler to an actual marketer

— Alex McLennan (@alexpmclennan) December 3, 2013